Often Times We Hear About The Same, Yet Pivotal Afro-Americans During The Month Of February For Black History Month; Such As Dr. Martin Luther King Jr, Honorable Thurgood Marshall, And Fredrick Douglas. We Value The Hard And Sometimes Deadly Sacrifices They Made Before, And For Us Today. But How Often Do We Hear About People That Played Key Influential Roles In American History, Music & Entertainment, And Science Such As Matthew Henson, Ella Baker, And Claudette Colvin? Please Join Rantings Of Mocha, As A Member of Tiger Eye Management Group, As We Discover The Lost & Forgotten Afro-Americans In History! The Real Question Is, "Why Did They Get Left Out Of History?" This Is A Glimpse Of Ester "Baby Ester" Jones A Cabaret Jazz Performer… Turned Cartoon Personality Icon.. By Theft Of Black Girl Magic!
Ester "Baby Ester" Jones was claimed and proven to be the Real Betty Boop! Her style personality, stage presence, and clever one liners captured the hearts of those whom got a chance to see her perform. Not to be confused with another Jazz Singer "Little Ester", Ms. Jones was a regular performer at The Cotton Club in Harlem, NY. After tiring research, I could literally only find one picture of Baby Ester and absolutely NO AUDIO! 😥😢 Hmm.. Carrying On..
Cartoonist Max Fleischer had the opportunity to see a performance by Baby Ester and was inspired by the Jazz singer in the early 1920's. The cartoon Betty Boop was dubbed the "First Sex Symbol In Animation."
Betty Boop was best known for her revealing dress that showed off her curvaceous figure, and signature "Boop A Doop" tag line. As controversy swirled during the 1920's and even then, some say Betty Boop the cartoon character, can be traced back to Ester's trademark vocal styles using "boops" and other high-pitched scatting sounds. During this time, a singer & performer, Helen Kane had a chance to see Ester Jones perform at an event in Harlem, New York and quickly adopted her style for herself. WOW! Can you say "Swagga Jackin" LOL
Anywho, when cartoon Betty Boop was finally introduced to the world by Paramount Publix Corporation and cartoonist Fleischer, Kane sued them claiming that they were using her image and style. Theatrical manager Lou Walton testified during the Fleischer v. Kane trial that Helen Kane saw Baby Esther's act in 1928 with him and appropriated Jones' style of singing, changing the interpolated words "boo-boo-boo" and "doo-doo-doo" to "boop-boop-a-doop" in a recording of "I Wanna Be Loved By You". Who do you think would have exclusive rights to the unique sound? Take a guess.. 👀 Max Fleischer located a sound film made in 1928 of Baby Ester performing, which was introduced as evidence in court. Did you guess Baby Ester? YOU my friend, guessed right!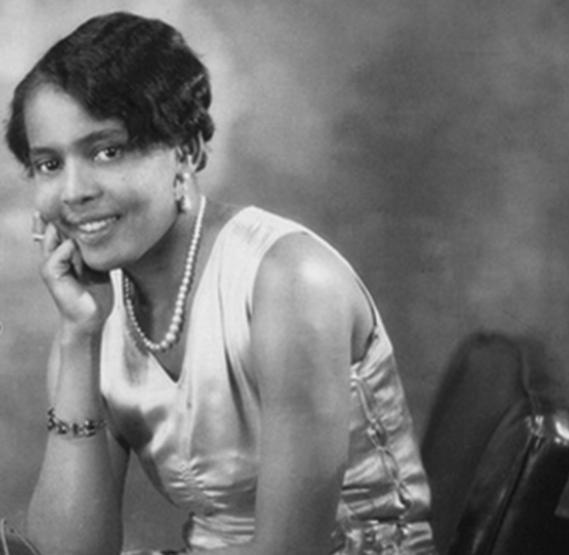 The courts ruled Helen Kane had no exclusive rights to the unique "Booping" sound she claimed to invent. Now today, the (revised) world wide image of Betty Boop is actually a caricature of ESTER JONES… Well… Actually… NO IT'S HELEN KANE!! In 1930, Fleischer Studios animator Grim Natwick introduced a caricature of "Helen Kane", in the form of an anthropomorphic singing dog with droopy ears and a squeaky singing voice, in the Talkartoons cartoon Dizzy Dishes. "Betty Boop", as the character was later dubbed, soon became popular and the star of her own cartoons. In 1932, (So from 1928-1932 the character resembled an animal— 😑.. I'll continue y'all 😑) Betty Boop was changed into a human, the long dog ears becoming hoop earrings. Her appearance became more appealing to the eye and resembled the then Official voice of Betty Boop, Helen Kane..
The soul, personality, and heart of Betty Boop Is Most Definitely Ester Jones!
Ester's Date of Death was deemed in 1934 and declared "Death In Absentia" which is when a person is declared legally dead despite the absence of direct proof of the person's death, such as the finding of remains attributable to that person.. Something Just Doesn't Seem Right Here… Hmmm… None the less, she can still live (partially) through the personality of Betty Boop. Kind of makes you think twice when you see cartoons glorified over the years, Huh? #MindBlown
"Lost & Forgotten Afro-Americans In History: Ester "Baby Ester" Jones Presented By Rantings Of Mocha And #TEMG" Written By: Mocha Williams 07 February 2018
Don't Forget To Subscribe, Like, And Comment Your Feedback! Share This Article From Rantings of Mocha!
Twitter: @MochaKittzSays
Snapchat: MochaKittz
IG: @BrownBonedBawset
AskFM: @MochaKittzSays
Please Take A Second To Also Check Out Tiger Eye Management Group's Website As Well!! #TEMG Provides An Array Of Industry Services Such as Event Coordinating, Event Hosting, Street Team Promotions, Online Marketing, Artist & DJ Bookings, & So Much More!
Make Sure You Rock With The Number One Podcast In The World #TheBandwagon.. Catch The Show Every WEDNESDAY & SUNDAY ON YOUTUBE… You've GOT TO CHECK OUT THE REALNESS Of This Podcast!! So What Are You Waiting For? A Smoke Signal? Listen, LINDA.. Listen.. You Can Tune In Live by clicking HERE!! Once You Get There, Make Sure You SMASH THAT SUBSCRIBE BUTTON!
FOLLOW THE CAST To Stay In The Loop After The Podcast Airs: (SHOW HOST/ FOUNDER) @Jpragmatic1, (HOST/ SHOW PRODUCER) @mialovelive, (CO-HOST/ JINGLE KING) @Youngprom100, & (COMEDIAN) LES BLESS, (DJ/ MUSIC DIRECTOR) @stratdollar! @thebandwagonpodcast