Ask You Know, I Don't Really Watch Regular Television Like I Would Assume The Normal Person Does. InCollege, And My Old Roomate Can Attest, I Would Put Both Of Our Televisions On News14 Just To Go To Sleep. I Used To Watch The News A Lot.. Until I Started Seeing The Words Between The Words.. I'm Guessing I Watch On Average About Less Than A Hour Per Week Watching Normal Television. Lol Does That Make Me Weird? I Get The Greatest Feel Of The World And Real Life Perspectives From My Fellow Youtube Creators. At Least With Some Channels, You Can Still Get A Honest Opinion From A Person From A Completely Different Background From Yourself. Not The Scripted Opinions Of Local Newscasters. If I Do Happen To Watch Television, I Will Always Most Likely Be The Older Shows.. The Jefferson's, All In The Family's, The Twilight Zone's, Alfred Hitchcock Presents'; To Name A Few..  Yeah I Know, It's Seems Like I've Been Here Before.. Lol My Friend Believes I'm "Ancient"— Whatever That Means…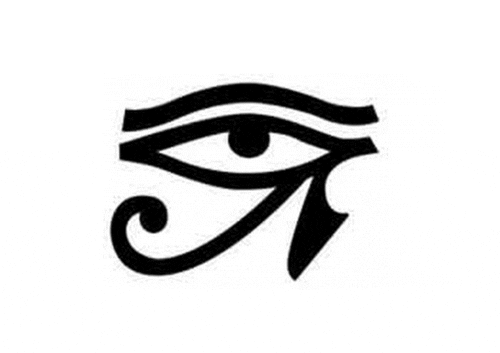 Chy You Know I Like To Rattle Your Days With The Stimulating, Alluring, WTFs, And Down Right Hilarious Youtube Videos….. So Let's Just Slide Right On In This Thing Like A Sizzling Plates At Olive Garden! I Love That Damn Place… 🍝
---
Paranormal Activity Virtual Reality Gameplay
Virtual Reality (VR) Gaming Is Starting To Become Increasingly Popular Within The Gaming Community. With Countless Gamers Creating Accounts Daily With The Popular Gameplay Streaming Website, Twitch, More Gamers Are Turning To VR Gameplay. I've Recently Been On A Indie Horror Game Kick. If You Haven't Had A Chance To See Me Stream On Twitch, You Totally Missed Out On The Red Barrel Games Indie Horror Game "Outlast"! This Game Calls For You To Escape A Mental Asylum, Literally In One Piece, As You Document Your Torture As An Investigative Journalist! Although It's Not In VR, Paranormal Activity Is, And I ABSOLUTELY Can't Wait To Experience It For Myself! If You Have Kids, I HIGHLY SUGGEST That You Make Sure They Are Sound Asleep Before Playing Either One Of The Games I Just Mentioned! Check Out This Erie Videos I Watched On Youtube This Week Of The VR Gameplay Of Paranormal Activity Brought To You By Youtube Creator: IGN!!
---
Georgia Woman Heading To Las Vegas Deplaned The Entire Flight Because She Wouldn't Get Off
A Lady Flying Out Of Atlanta, Georgia Using Spirit Airlines Heading Towards Las Vegas Claims That The Airline Closed The Gate Early Causing Her To Miss Her Initial Flight. She Refused To Exit The Plane Because She Felt She Was Treated Unjustly Because She Saw A Women Board After Her; Catching The Very Flight She Missed. Once She Got On Her Plane, The Security Asked Her To Leave Stating That She Was Unruly Prior To Sitting Down. Watch This Video I Got A Glimpse Of On Youtube Creators: Pet Tea Blog's Youtube Page And See If She Was Justified.. Leave Your Comment In The Comment Section!
---
Small Youtube Creators Channels I Watched This Week! Did You Make It To The Site?
Want Your Youtube Channel Featured On Rantings Of Mocha? All You Have To Is Ask! Yes, Literally Ask! Follow Me On Instagram, Send Me A Message With Your Link And I Will Check It Out! **Must Be Subscribed To Rantings Of Mocha On Youtube To Be Eligible!** That Simple.. RantingsOfMocha@Gmail.Com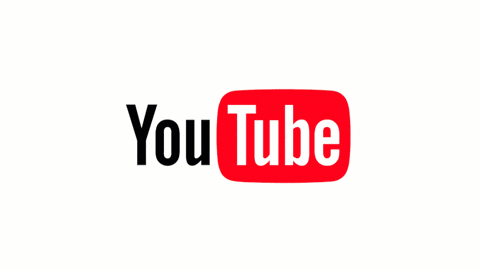 It's Always Cool To Get A Inside Look Into A Person's World On The Other Side Of The World. I Truly Enjoy Looking At The Scenery, The Artistry,  The Passion That Is Put Into The Production Of A Small Youtube Channel. I Have Just Over 250 Subscribers And I Can't Wait To Gain More Loyal Supporters Of #RantingsOFMocha! So Just To Piggy-Back Off What I Was Saying Earlier, I Do Actually Watch Your Videos. When I Subscribe To Your Channel, Although Youtube Can Flush Videos At Times, I Do Actively Watch Your Videos! This Next Few, Is A Few Of My Fellow Youtube Creators, Loyal Subscribers, And Overall DOPE Individuals On My Instagram Timeline!
Sheedah's Vlogs: How To Make Yam Pottage/Porridge! Yummy 😋
Allan "A2DaWellZ" Wells: Check Out His Youtube Page Where He Puts Down Some Dope, Banging, Incredible  Beats!
💫💫Find A Star In My Cosmos And Search Through My Latest Posts By Clicking Here! Thanks Again For Stopping By In My Galaxy! Please Contact Me If You Are Interested In Brand Ambassador Services, Features & Collabs On Youtube, Clearance To Use My Videos (Kudos Or Roast), And Much More By Contacting Me Through My Business Email: RantingsOfMocha@Gmail.com Book Me Today For Venue Appearances, Motivational Speaking Conventions, And Anything Artsy Under The Sun… Or Moon 🌛🌜
Thanks For Stopping By My Galaxy!
Instagram @BrownBonedBawest
Twitter: @MochakittzSays
Youtube: Rantings Of Mocha