See This Short Vlog From Myself & #SimonCylusTheTabby Cat Of Us Getting Ready To Hang Out & Do Some# LightMeditation With My #SpiritualTeacher Travis "Kalab" Rashad! You Always Have To Surround Yourself With People Different From You (Possibly Similar) Yet With The Same Mindset & Goals As You! Don't Allow Anyone To Determine What's Right For You! Simon Is Always Jumping Into My Videos, But This Time He Came By To Say "Hello" A Little Too Hard! LOL And My Phone Fell Out My Hand! Mommy Still Loves You! Lmaoooo Find Out More About #SimonCylusTheTabbyCat's Rescue Story From Animal Humane Society Charlotte By Reading His Article On #RantingsOfMocha! Find Out If You Have The Courage To Adopt A #FurryLove! https://rantingsofmocha.wordpress.com…
---
---

MochaKittzSays Advertisements:
My Beating Intro Music Was Produced By IG: @GeenoDaPlug! Make Sure You Hit Him Up If You're Looking For Dope Instrumentals For Whatever Song You're Trying To Lay Down! www.Instagram.Com/GeenoDaPlug
See My Week In 3D Once I Get My Phone Replaced On Instagram: www.Instagram.com/Brownbonedbawset
Watch Me Rant On Twitter: www.Twitter.com/MochaKittzSays
If You Don't Know Then Catch UP! In This Small Little Galaxy On Youtube; I Like To Feature My Personal Advanced Nail Technician & Loyal Royal Kat Owner & Founder Of "Polished Jewelz" A Certified Advanced Nail Tech In The #CharlotteNC Community!! 
---
#InspireNation Shout-Out: Shay & Shaq! Thank You So Much For Your Follow & Sub!! Much Success With Your Channel!! This Was A Super Cute Video And I Wanted To Share It! Make Sure Yall Show Them Some Love To Their Family Youtube Channel!
Want Your Video Featured For A #InspireNationShoutOut? Just Send Me A Message Through My Business Email: RantingsOfMocha@Gmail.Com! Have A Blessed Day!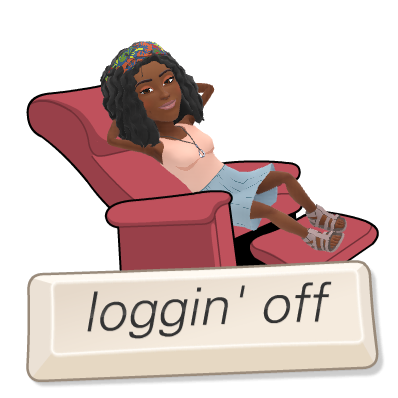 **XOXOXO**