The Gaming Industry Is Making A Killing With The Vast Variety Of Games Now Available On PlayStation, Xbox, And PC! I Can Remember The Days Of Playing On My Old School PlayStation.. Yes And As You Can See, There Is No Number Following Behind The Brand 😭 That Should Let You Know Which Way I'm Coming!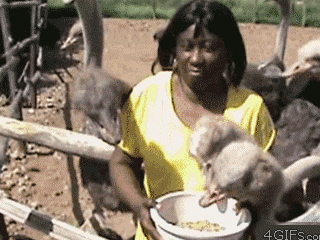 You Can Only Imagine I'm Like A Kid In The Candy Store Looking For The Next New Game To #SnatchMyWig…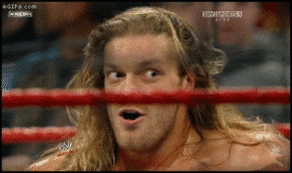 One Feature That I Absolutely Love Is The Ability To Download Games Directly To Your Consoles. I Say That Was A Great Idea By PlayStation To Roll Out The 2TB Gaming Consoles For $200 Bucks Last Year For Black Friday! Can You Say WINNING 🏆
---
This Ad Is Presented To You By #TheGoodSisOfClt!
🔊#MUA Your Always Looking For New Products To Try On Your #Clients? Spoke To Your Inner #Slay? You've GOT To Check Out #BeeqBox & Their #Illuminating Glam #SettingSpray #FuckBoyRepellent & #LipDrip Use My Link Below For An EXCLUSIVE DISCOUNT:
Want Your Product Featured On #RantingsOfMocha Where It Will Gain Massive Exposure; To A More Genuine Support Base? Feel Free To Contact #TheGoodSisOfCLT Today!
---
---
4 Games That Bring A Weird & Corky Twist To Gaming
Really Caught Me Off Guard With This One. I Didn't Know How Chilling, Heart Wrenching, Yet Fun This Game Could Be! Dead By Daylight Was One Of The Games Offered (For Free) By Playstation, For Playstation Plus Members. So If You Don't Have A PlayStation Plus Account , I'd Highly Suggest That You Join, Sign-Up, Alllat, To Be Included In This New Gaming Wave For Indie Horror Games!
Anywho, The Game Had Sat On My Playlist For A While Until One Day, My Fella Decided To See What It Was About! This Sense Enabling Game Is Set Up In A Variety Dark-Fog Filled Settings… BaBEE, It's Guaranteed To Strike Your Inner Survivor.. Or Killer! Yessssss, The Game Allows You The Option To Play As A Survivor, In Which You Will Work Together With 3 Other Online Gamers, To Defuse A Series Of Generators And Escape Your Self Imposed "Hell!"
I Personally Like To Play As The Survivor… Who Is An Empath! I Think That Little Touch Of Personality That Is Assigned To The Characters Are Really Relatable To People Today! You Can Find A Little Of Yourself In Each Survivor, Creating A Connection To the Storyline.  For Some Strange Instance, It Seems Like You All Are The Characters-–Trying To Work Together To Survive. My Gaming Partner Likes To Play For The "Other" Team When He Games Though….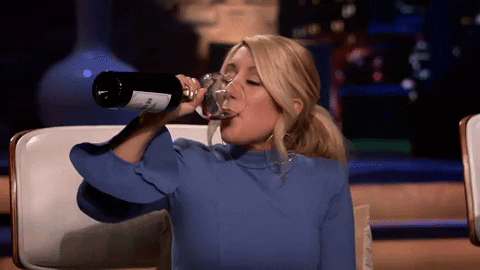 If You Decide To Play For The "Other" Team; (As My Gaming Partner Did) You Would Be Playing The "Killer" Role. In This Plot-Twist At The Click Of A Button, You Will Be Able To Switch From Multiple Evil-Looking Characters! Hunnay, Let Me Tell You, These Killers Are Armed With Numerous Perks/Powers To Detour You From Ever Seeing The Day Of Light! Dead By Daylight Is DEF Added To My List Of #Weird&Corky Gamer Picks! Moving On… It Kind Of Makes You Think About If The Purge Were Actually Real Life! Yikes!
#MochaKittzSays: If You Haven't Read My Previous Article About Us Looking Into And Exploring New Indie Games; Please Read Up On It…But Don't Forget To Bookmark This Page, So You Can Return Back To Reading This Article! You Don't Want To Miss The Rest Of The Games To Be Revealed.
I Know, I Know! Don't You Dare Say It! #TheGoodSisOfCLT Is A Big Ass Kid Playing Plants VS. Zombies: Garden Warfare 2!! But Just Hear Me Out.. You Ever Wanted To Bond With Your Kids, But They Want TOoGame? Technology Is Taking Your Kids Away From You; Slowly But Surely. Why Not Join Them During Their Gaming Session? You Get A Chance To Bond, Monitor Online Activities, And Create Lasting Memories With Your Little Ones! I Still Think That Fortnite Has Brought Parents More Headaches Than We Ever Expected.. I Say That I Say, Plants Vs. Zombies, Any Version, Is A Great Way To Suit Up And Play Something Universally Friendly With Your Kids.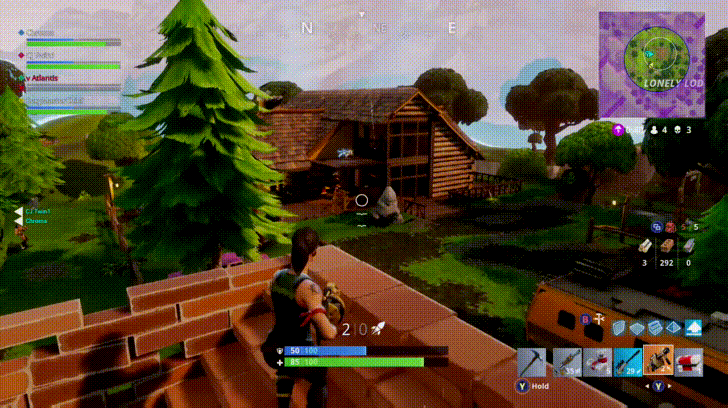 Unless You're One Of Those Parents That's A Fortnite "Builder Pro", This Games Allows You Play As A Variety Of Characters All Consisting Of Either A Plant Or A Zombie. In My Opinion, Playing With Two Players Is A Better Experience (Especially When The Other Player Knows What To Do!) This Colorful Game Filled With #Weird&Corky Characters, Sayings, And Special Powers Is A New Addition To "Family Time" With My Little Knucklehead!
---
#MochaKittzSays: I Had A Chance To Livestream The Gameplay Of Plants VS. Zombies: Garden Warfare 2! If You Have Some Free Time, Or You're Just Curious About The Game For You And Your Kids; You Can Check Out A Quick Video Livestream! Subscribe And Hit The Bell To Be Notified The Next Time I Go Live! **EACH TIME YOU SUBSCRIBE; AN ACTUAL PERSON DANCES**
---
---
ONE GAME I LOVVVVVVVVVVVVE! #MochaKittzSays Didn't Just Pop Up From Nowhere! I've Always Had An Infatuation With Cats. So I've Had Numerous Cats.. I Always Used Hello Kitty To Suppress My Lack Of Having The Option To Buy Any Cat Woman Gear..  Don't Get Me Wrong, I Love Hello Kitty Shit– But I Just Wished Catwoman Was Pushed Like The Other Female Characters! That's Why I Make It A Point To Game Hard Whoop Ass Around The Room With Catwoman..  I Even Have A Catwoman Painting Hanging Up In My Room! Lmao I Must Admit Though,  I've Created A Monster With Harley Quinn!

This Game Is A Repeat Offender Of Chronic Gaming, Sore Thumbs, And A Need To Stand Up When Someone Gets A Little Too Close To Kicking You Into The Next Board! No Lie, I Absolutely Feel That You Should Purchase This Game For Family Entertainment, Party Games, Whatever! You Can Literally Make This The New "Rock, Paper, Scissors" Of Settling All Issues! Lmao
#MochaKittzSays: I Also Had A Chance To Livestream Injustice 2 On My Youtube Channel! Do You Have A Gaming Channel On Twitch, Youtube, Or PS4? Copy & Paste: TheGoodSisOFCLT@Gmail.com In Your Email And Send Us Your Link For A Follow!
---
Killing Floor 2 Is A Really Dope Game I Like To Play When My Gaming Partner Is Away. This Single Player Game Allows You To Play Only With A Slew Of People Just Now Entering The Wave Of Killing Floor 2. This Game Who Most People Love To Put In The Category Of Call Of Duty: Black Ops, Or Saints Row "With A Twist", Is Far From It In My Book. Just The Concept Fact Alone For Killing Floor 2 Is Dope! You Basically Run Through A Gigantic Selection Of Maps, In The Selected Gameplay/Waves To Battle Zeds, Screamers, & Boss Battles!
Of Course, The New Thing Is To Add Personality To The Characters Of Games; By Making Them More Relatable To Everyday People. In This Game, I Have A Character That Was A Professional Before The "BreakOut". Her Badass Personality Had To Be Covered Up Because Society Wouldn't Accept Her True Essence. Now, She Is Able To Let Her Inner Bad-Ass ROAR! I Won't Give You Any Spoilers; You Just Have To Download It For Yourself! Lol
---
Did You See A Game On The List That Caught Your Attention? Let Me Know How You Liked It! If You Have A Playstation Network Account, Please Feel Free To Add Me! Don't Be Stank! Push Through