NEW VIDEO ALERT: So Glad That I Was Able To Get A Chance To Go To Harris Teeter And Get My Favorite Sub! My Loyal Royal Diam Needed To Feed That Baby Boy & I Was Down For The Extra Calories!
The First Person To Email Me Telling Me The Kind Of Sub I ALWAYS Get From #HarrisTeeter Will Win A Special Gift From #InspireMyBawset! If You're Not Subscribed To Me On #PeriscopeTV; Please Do! You Will Get The Juicy Stuff There That I May Not Put On Youtube.. Supporter Sign-Up Link Coming Soon For My #TrapHairCare People Who Want Me To LiveStream How I Install Them From Start To Finish!
Each Month, We Will Review My Hair Vendors Wigs, How I Customize My Wigs From Scratch, And You Will Receive EXCLUSIVE Online Coupons So You Can Get Them For The Prices That I Do! You Will Also Be Able To Have A Wig Customized By Me Personally! Each Customized Wig Lace/Silk Wig Will Come With The Proper Care Instructions For The Texture Of Hair You Purchased! #InspireNation OUuuuuuUUU We About To Come Together Really Nicely! I've Noticed That A Lot Of People Will Stalk My Pages And Use What They See On My Shit; Without Paying Respect! I've Helped A Lot Of Loyal Royal Chicks, Haters, And Invisible Lurk Pages Wigs And "Their Drives To Get Off Their Asses" This Past Year! I Appreciate The People That Came To Me Wanting To See Where We Can Mend, Replace, And HUSTLE Together.. Sometimes You Can Allow Another Person's Envy To Determine Whether YOU Actually Like A Person.. We Need To Stop Doing That & Give The Person A Chance Ourselves! You May Be Surprised At What You Discover… If I Told You Not To Like A Person, Just Because I Didn't PUT ME ON BLAST IN THE COMMENT SECTION.. I Don't Move Like That.. Not For Some Petty Stuff.. Now If You Physically Hurt My Loyal Royal.. We Got A Issue.. Other Than That, I'm Too Damn Old For The Young Chick Games! 💯💅
Thank You For Giving Me Props & Allowing Me To Grow! To Be Real, The Type Of Shit That I Do Is A Thankless Job For My Doubters… Kind Of Like Being A Momma! Lmao My Haters Will Never Acknowledge That I Give Them Life.. They Can Stalk My Page Quietly, Get Their Wigs Snatched, And Act Like They Came Up With It On Their Own.. Truth Be Told, If You Happen To Be Good-Looking AND Claiming This Theory; People Will Most Likely Label It As "Conceited".. Once People Got To Know Me; They Saw I'm Far From It.. Well Hunnay I'm About To Start Pulling Cards! I'm Tired Of It! How I Created My Own Lane.. At This Point, You Can Tell Where The Inspiration Is Coming From! Hell, I Can Send Out Invoices Just Like Drake Did! #Don'tPromoteABusinessIfYouDontOwnIt You Making Us Bawsets Look Bad Out Here Sis!
Use The Contact Me Section In My Menu To Be Added To The Newsletter.. When I Get Everything Signed & Squared Away We Will Go Into "HOW I INSTALL MY HAIR…" Ya'll Know My Installs Truly LAST 2 Weeks Or More (With Light Work On The Edges.. But Ya'll Know I Hinted At My #QuickFix Method! It's Unconventional, Unique, And Made Especially For You! ) I Was Lurking On My Old Facebook Page.. The Original Facebook Page.. And I Was Really Shocked At How My Eyebrows & Makeup Looked!🤧🤢😷👩🏽‍⚕️  My Hair Has Always Been On The Fleeky Side.. I Got All My Pictures And All My Past Hair "Streaks & Designs".. So You Will Be Able To See What I Wore Coming Into My Womanhood! So We About To "Debunk" All These "I've Always Put This Color In My Hair.." "I Came Up With The Color Streak In This Section In…"(My Placement Is Strategic.. When I Looked "Back Then" I Didn't See It For You SIS) "My Product Is High Quality When You Can Get It For $2" (The Scramble To Stay Relevant Against My Grace For Social Media Attention) .. These Lies Goin Fucking Stop! Like Cardi B Says.. Yooo, Nobody See When You Are Provoked… Only When You Smack Back!! Thats Real.. Two Different People… With The Same Mindset.. GETTING PAID! Love That Bihh To Pieces #ARealBronxBih!! To All My "Friend-Haters" That Got Cut Off Who Claim I Haven't Given Them LIFE Over The Years.. Haven't Covered For Your Fake-Book Lies For Likes…  I Can Prove I Did! Yall Going Stop Running With My Style! Either You Hate My Guts Or Your A Fan.. Pick One! But Messing With Me & My Brand Going Get You Exposed! It's Best To Just Leave Me Alone; And I Will Do The Same For You..
  I'm Standing Up To The Lies & Hate From Cut Off "Friend-Haters".. You Don't Have To Like Me, But YOU WILL RESPECT ME…  I Never Liked The "Invisible Part" Sew-In Stage..  At Least I Know Where I Come From.. Some People On My Friends List Have Since Created New Pages; But On My OLD Facebook Page.. They Remained.. I CAN NOT BELIEVE How Much People Forget WHERE THEY STARTED! OMGEEEE, But I Kindly Got My Screenshots And Kept It Moving!
One Person That (I Feel Like Is A Was A 'Friend-Hater' Then) Was Literally On Everything I Posted.. Like SOME FAN SHIT.. Confirming What I Say To This Day; She Wants To Suck My Cootch Dry LMAO And Even Then, I've Always Showed Love Back..I've Never Been A Hateful Person.. Check My Old Profile For Facts! I Was Young; I Didn't See The Signs..  I've Overcome So Much Shit Since Then, We Both Have.. As Soon As A Person Feel Like Your Doing Better Than Them; That's When The Jealousy, Hate, And Envy Comes In.. I Tried To Help; But She Wasn't On The Same Shit I'm On.. To Me, We Were Both Equal Regardless Of Lifestyle Differences.. I Played Along With The Shits Because I Never Got Crossed.. When Something Was Done I Didn't Like; I Checked It.. One Time Is A Mistake.. Multiple Times Is A Choice.. When A Person Finally Gets An Audience.. They Will Often Start To Perform… She Like The Attention Of People Who Really Don't GAF.. Just Living In The Situation.. Me.. I've Always Been This Way.. People Want To Get To Know Me.. I Don't Want To Get To Know Everybody.. #NaturallySheDope The Backstabbing, Cattiness, And Fake Love Began.. I Quickly Cut Her Ass Off! I Miss My Friend Sometimes, Yes.. But The #Rebirth In Me Already Knows Whats Up.. To Keep Everything Calm & Cool.. My "Beings" Locked Up (One Is Ready & Petty) … And I Just Keep My Distance.. For Our Safety And For The Sanity Of My Lifestyle.. Brand.. Beings.. And SO IT SHALL BE I Will Not Fall From Grace With You! TUH
Let's Get Straight Into This Video! Make Sure You Like It, If You View It! I See My Last Video For #MotivationalMondays Ruffled A Few Feathers.. I (NOW) Rarely Get Messages Like "Were You Talking About Me In That Last Post?".. Those Always Catch Me Off Guard Because YTF Would You Have Access To Me If It Were You? I Cut Off People And They Scramble To Still Find Me.. No Harm Or Hate Bih.. But Go Be Great.. People I Don't Even Check On Are In Deep Competition With Me And It's So Cute!
#TheGagIS The People I Cut Off Showed Their Hate Doing Subliminal Posts.. When You're Friends With A Person For A Long Time; You Know How They Move In Certain Emotions/Situations.. They Know What Words/Phrases To Use To Get The Point Across.. It May Seem Like Nothing To The Average Person; But The Purpose Of A Subliminal Post Is To Talk Shit To A Person Without Acknowledging Them To Give Them Clout.. Now Chicks Are Straight Up Lying In Sub Posts JUST FOR CLOUT! Like, "Come Look At My Page.. Ya'll Like Mess Don't YA!?" The Scramble For Attention On Social Media From People With Nothing To Offer Is Sad.. SMH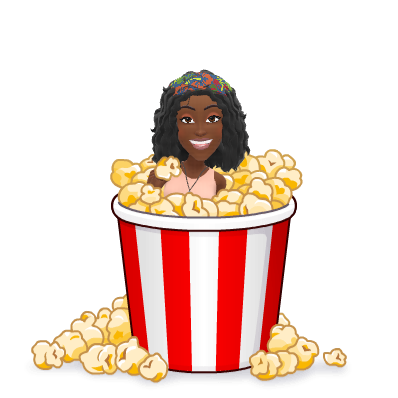 I Tweet About How Much My #SerumSnatchers Post Subliminal Posts & How I Could Expose Their Whole Fake Social Media Image.. How They Make People Feel "Less Than" And They ARE NOT DOING Shit Spectacular With Their Lives… The Serum Snatchers Start Posting About The Universe, Inspirational Shit, And Much More… ALmost All On The Same Day.. I'm Like Yeahhh, You A #SerumSnatcher..  Since When You Been Into Shit Like That? Lmao  I Can Honestly Say: A LOT OF PEOPLE HAVE SHOWN ME THEIR TRUE COLORS.. The Exact Time I Asked The Universe To DO SO.. I Believed The "Friend-Hater" When She Said She Wasn't Talking Junk TWICE.. Bih NOT ONCE, BUT TWICE.. There Is Nothing A Person Could Tell Me About a Person I Consider A #LoyalRoyal.. Bihh, I Need Proof.. To My Face, Eyes, And Ears.. The Same People She Flexed On Me For; People RAN To Prove It.. I Got What I Needed & Cut Them Off Too Lmao I Could Care-Less About A "Confrontation.." That's What They Were Waiting For… I Got Better Things To Do And I Actually Have Stuff To Lose LMAO
---
 I Guess That's Why I Rambled So Much In The Last Paragraphs.. It's Just A Shame To See The Sad Attempts Of All Of Them Looking At Me Through A Screen Now.. If You Don't Know Me Personally, You Would Never Know That This Is How I Operate NOW.. When I Was Younger; You Already Know Whats Up.. But What Would I Gain Personally? I Would Lose MORE Engaging.. I Would Lose MORE Being Thirsty For Attention.. I Know The Type Of Friend I Am… The Type Of Love I Give My Loyal Royals.. When I Started To Stop Playing Into These Bitches "Imaginary Friendship & Thin-Air Careers…. I Began To Make More Genuine Connections.. I Got To Know People For Myself… I Got The Same Amount Of Love I Gave Out..  I'm Grown Now.. WE'RE Grown Now..  Chyyyy, I Refuse To Be Some Other Bitches #CoSignerOFLies.. Go Clique Up With The Proper Section..
Anywho Chy, That Loyal Royal Video Had More Views Than Likes! I'ma Need For That To Match Up! I Don't Want Anyone To Think I'm Buying Followers.. Lmao I Will Be Damned If I Buy Followers Likes, Views, Comments, Or Watch My Own Damn Videos Everyday For View.. Ya'll Know Damned Well I'm Broke As Hell! Social Media IS Not That Important To Me.. It Goes Back To What I Said Earlier, My Haters & Lurkers Be Watching My Shit Faithfully.. How Do You Have That Many Views (50-Something) And 2 Likes? Who Exactly Are These People? Well Damn! Lmao Just My Thoughts For #WeirdWednesdays… Smh
💫💫Find A Star In My Cosmos And Search Through My Latest Posts By Clicking Here! Thanks Again For Stopping By In My Galaxy! Please Contact Me If You Are Interested In Brand Ambassador Services, Features & Collabs On Youtube, Clearance To Use My Videos (Kudos Or Roast), And Much More By Contacting Me Through My Business Email: RantingsOfMocha@Gmail.com Book Me Today For Venue Appearances, Motivational Speaking Conventions, And Anything Artsy Under The Sun… Or Moon 🌛🌜
Thanks For Stopping By My Galaxy!