Year After Year, You Would Assume Us As Parents Would Change The Tune Or Rhythm Of How We Send Our Kids Off To School. Whether We Get The Classic "Tardy" Phone Call, We Notice That We've Left Our Hot & Soothing Coffee Home On The Counter. Or Possibly; We Have To Turn The Car Around Because Your Child Has On Two Different Shoes!! We All Can Admit, That We At Least Have One Struggle We Face Each School Year With Our Kids. Most Of Us, It's The "Good Morning, Time To Get Up  This Is The Last Time I'ma Tell You To Get Out The Bed" Struggle. (A Struggle We All Can Relate To; When You Yourself Are Already Running Late)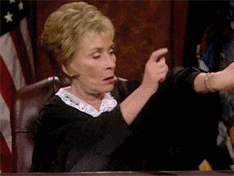 Why Do We Subject Our Nerves To The Unnecessary Stress? Don't Worry The #GoodSisOFCLT Has Got You Covered! You Can Always Catch A Glimpse Of An Article I Previously Wrote, That I Feel Would Help You (And I) Out This Coming School Year HERE! Don't Forget To Bookmark This Page In Your Browser Before You Go, So You Can Continue To Read This Article When You're Finished! Don't Worry, I'll Be Right Here Waiting For You!!
This Ad Is Presented To You By #TheGoodSisOfCLT!
Do You Want To Book The #WeirdlyCoolLameChick To Come Check Out Your Event, Venue, Restaurant, Online Boutique, Or Music? Need A Review From A Person Whom Has Been In The Right Networks For More Than 10 Years? Do You Have A Website You Want To Launch? A Brand? And You Want Me To Push Your Brand To My Massive Group Of Supporters? Then You're In The Right Place For A Loving, Trustworthy, And Professional Individual To Nurture Your Dreams! Let's Support Each Other On The Road To Freedom & Success! Contact Me Now… Don't Worry, I'll Be Right Here Waiting!
---
8 Easy Ways To Hack Your "Back-To-School" Mornings–FOR THE REST OF THE SCHOOL YEAR!
Make The Time That You Spend Shopping For School Supplies Enjoyable For Your Kids By Letting Your Kids Pick Their Own Outfits, Supplies, ETC. By Doing This, You Get A Chance To See What Your Child's Fashion Taste Is Actually Like; Allowing Them To Express Individuality! Think Back To Your Childhood, Was Your Parent That Parent That "Always Said 'No' To Your Supply Choices" Or The Parent That "Always Made Supply Shopping A Sport" By Barking Orders All Day. I'm Not Saying, Buy That $50 Binder That Can't Make Them Their School Lunch; I'm Just Saying Allow Them The Chance To Grow!
Slowly Get Into The Habit Of Reading With Your Children. This Will Prepare Their Mind's To Get Back Into The "School Mode' Of Things. Hey, Don't Feel Bad If You Didn't Enforce A Reading Habit This Summer–There's Always NOW & Beyond.. If Your Child Already Has A Reading Schedule, Try Bringing A Short Story That You Wrote And Read It To Them. Try Doing This At Least Once A Month! It Will Start To Challenge Your Child To Come Up With Stories Of Their Own; Prompting You To Identify/Correct Any Writing Issues.
For Younger Children, Establish A Routine That Would Bring Them Into The Mindframe Of The Social Settings Of School.  Explain To Them The Endless Possibilities They Can Have By Meeting New Friends, Learning New Things, And Prepare Them Mentally For The Change. Often Times As Parents, We Forget The Things We Were Afraid Of At Their Age. Our Sense Of Perception Gets All Jacked Up Over The Years. What's Deemed Silly To Us; May Be A Major Issue For Our Kids.. It's Time We Started To Nurture Them And Advise Them About Life Early.
If Your Child Is A Uniform School, Try Preparing Their Uniforms In Week Intervals.  My Child Doesn't Need Uniforms; But I Know The Price Has Been Steadily Increasing Each School Year. If You Have The Ability To Iron Out A Week's Worth Of Uniforms For Your Child; I Would Advise You Do So. This Gives You A Little More Time To Enjoy Your Coffee In The Mornings.. A Little More Time To Snooze In Your Bed.. Or A Little More Time To "Get It In" (To Get The Day Started Properly) I've Found That Having Things Like Bookbags, Socks, Shoes, & Items Of This Nature Prepared In Advance, Saves Me The Extraness In The Mornings! 
Once You've Setting Into You Morning Schedule, You Can Host A "Back To School" Party For Your Kids Either At Your House Or In Their Classrooms. I Would Advise You To Do It About A Month Into The School Year. If You Decide To Host A Party For Your Child At School, This Gives You The Opportunity To See How Your Child Interacts With Classmates, Teachers, And You Being At Their School! It's A Great Thing To Do If You're Not The PTA Type As Well! 
Create A "Homework Station" For Your Kids To Have A Designated Area….. To Destroy Each Day As They Seem To Empty Their Entire Life Out Their Bookbags! For Stay At Home Moms, I Get This Is The Most Irritating Of Them All. If You Have Cleaned Up Your House All Day; Just For Those Little Crumb Dropping… Finger-Print Leaving… Data-Hoggers To Come Destroy Your Hours Of Scrubbing?? I Get It.. I Get IT! Lmao Well Here Is A Quick Solution To The Inevitable Mess. The Station Will Consist Of A Carrier Filled With School Supplies Suggested By Your Child's Teacher. You Can Also Head Over To A Local Dollar Store To Stock Up On Things Such As Small Trash Cans, Sharpeners, Paper, And Highlighters! You Get The Best Deals From The Dollar Store OMGEE.. Anywho, May The  "Homework Station Guides" Be With You! Lmao
One Of Those Parents That's Always On The Run? From Work It's The Carpool Line.. From The Carpool Line, It's Sports Practice? One Year, I felt So Bad Because I Realized My Child's Teacher Was Supplying A Lot Of Snacks For Her Students; When She Really Didn't Have To. I Mean, Everything Parents Were Aware Of… These Little Kids Were Eating Healthier Snacks Than I Was! I Decided To Purchase Her A Special Gift To Show My Appreciation. If You Think About It, Some Of The Kids In Our Children's Classes May Struggle With Food With They Go Home. I Thought It Was Thoughtful; So I Sent A Gift To Let Her Know Someone Was Thinking Of Her! Your Gift Doesn't Have To Be Lavish, Just Genuine!
A Really Good Breakfast Goes A Long Way! Once You Realize All The Free Time You Have By Following These Suggestions From #TheGoodSisOfCLT, You May Decide To Climb Out Of Bed One Morning And Prepare A Hot Breakfast! Or If You Were Doing It Already, Share This Post With A Fellow Parent For Motivation! If Possible, For One Week Out Of Every Month (Over Every Saturday); Try Preparing A Fresh Breakfast For Your Child. If Allows You To At Least Stay Updated With Your Child In Your Own Created Way Each Month! If Breakfast Is The Most Important Meal Of The Day, Why Not Serve It Up With Love?
#MochaKittzSays: What's One Back To School Morning Hack That You Would Love To Share With The Family? Do You Have A DIY Hack That You Swear By Each School Year That Helps You Get Out The Door On Time? Please Share It In The Comment Section! Don't Forget To Share This Article With A Parent That You Feel Would Like These Tips! Thanks For Your Time, Love, And Support! I Really Appreciate It www.Lintr.ee/BrownBonedBawset