Where Do You Know You Can Find Me Most? Minding My Business, Applying The Best Exfoliation For My Skin, And Definitely Preparing To Send Off For This Years MEGA STACK Of Manufacturers Coupons!! Yeah, Yes, And Hell Yeah, #TheGoodSisOfCLT Is Back At You Another Year With The '2018 Bawsey Shoppers Guide To Saving Big' Where I Will Show You Where ( And How) I Ask Major Corporations For Valuable Coupons!! So If You Have A Little Bit Of Time To Spare For Your Budget.. Pull Up A Chair And Boil A Kettle; It's Going To Get BAWSSSEY!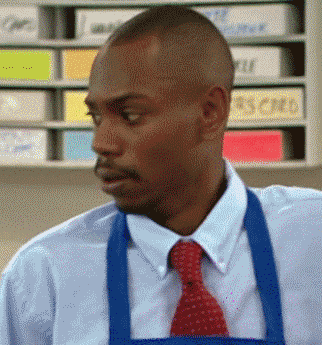 If You Haven't Had A Chance To Catch Up On Last Years Edition Where I Showed You How To Order A $3.99 Fee Pre-Paid Rush Card And Capitalize Off Of It, Using It To Turn Your Points—Points Turned To Pay-Pal Money– Earned By Taking Surveys From Your Phone.. Didn't Read It? YOU SHOULD! After Your First Load On Your New Pre-Paid Debit Card, You Will Receive A $30 Sign-on Bonus By Using My Link!! ***USE THE LINK IN THE BELOW ARTICLE FOR YOUR $30 BONUS*** Also, You Can Use My Referral Codes For Some Of The Hottest Apps (Grab Points) And Earn Extra Points Just By Signing Up USING MY CODES! Yes, It's That's Simple And You Can Literally Do This From The Phone You Are Gazing At All Day Any Way.. Lol If You Don't Want To Be Lost In This Article, Check Out The Previous Article All About It Here!
---

Creating Your Coupons & Saving E-Mail
If You Love The Sound Of Your E-Mail Notifications Harassing You Or Flooding Your Business E-mail; Then Skip This Bullet Point! I Feel Like This Is Important Enough To Repeat In This Article.. And I Know That Some Of My People In The Back Probably Didn't Refer To The Previous Article Either.. Lol On The Serious Note, I Highly Suggest That You Set Up A Separate Email For When You're Preparing To Send Off For Coupons. Often Times, Companies Require That You Sign Up For Newsletters And Various Monthly Releases; Just To Show You New Content First! They Want To Keep You Updated As A Valued Customer. After All, You Did Contact Them Saying How Much You Love Their Products! I Will Say, When I'm Sending Off For Free Samples I Do Get A Light Flood In My Inbox From Marketing Companies. Asking Me To Sign Up For Free Magazines, New Samples, Etc… I Love The Magazines… ( I'm Addicted To The Perfumes Samples LMAO) Any Who, You Will Thank Me Later And Appreciate The Fact That You Can Mute The Notifications, Wade Through The Suggested Samples & Recipes, And Find Your Real Emails At Ease!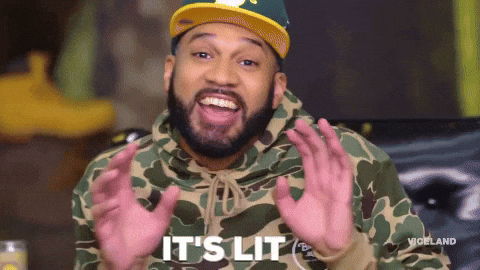 Create A List Of The Products You Use Everyday And Seek Out The OFFICIAL WEBSITE
For Me This Is The Easiest Part! I Literally Look Into My Cabinets, Pantry, Beauty Bags, And Laundry-Room In A Saving Frenzy! When I'm In My Kitchen, I'm Sort Of Manifesting The Meals I Will Create In The Future, In My Head, As I Go! Ha, You Will Realize As You Get Deeper Into Your Savings Journey; A Lot Of Your Favorite Products Are Made By Some Of The Same Companies.. I Really Didn't Find This Out Until I Started To Take Notice To Labels And Symbols.. But That's A Completely Different Post.. For An Entirely Different Day!  It Doesn't Necessarily Have To Be Edible Either. You Can Score Coupons For Beauty, Household, Outdoor, Clothing & Apparel; Anything Your Heart Desires If It Is Available To You In Coupon Form.. Just By Asking.. Yes, Ever Heard Of The Historic Saying "You Ask And You Shall Receive"? The Odds Are Higher When You Go Directly To The Companies And Simply Ask!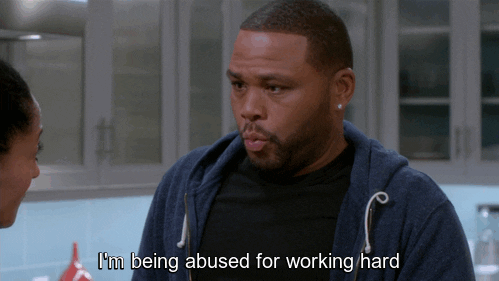 ---
---
If You're Enjoying This Article, Please Sign Up And Follow This Article Site. I Would Greatly Appreciate The Support As I Help You Get To These BAWSEY SAVINGS! Be Sure To Share This Article With Another Person Interested In Saving A Little Dough On The Products They LOVE!
---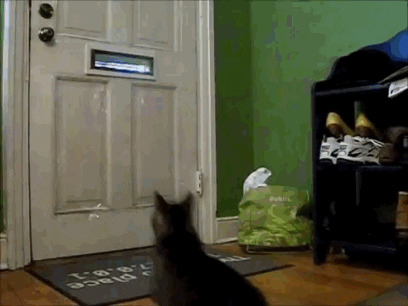 Start Sending Out Your Requests For Coupons & Savings Deals!!
Once You've Made It To This Step You're Almost There! I'm So Happy For You! Start Going Down Your List Of Products & Companies That You Would Like To Request Your Coupons And Saving From! Visit The OFFICIAL Website And Seek Out The "Contact Us" Section. Many Times I See The Company Already Has A Section Set Up For "Complaints & Coupon Requests". If They Do, Then You Are In Luck! They Most Likely Will Send You Some REAL AWESOME Coupons. If Not, You Can Always Seek Out Their Email Address And Send Your Request Directly To Them.
When Sending Your Email Please Be Sure To Include Your Name, Address For Coupons To Be Mailed, One Product You Love From The Company, And Why! Please Always Check Your Address Before Hitting Submit! I Like To Share Personal Experiences With The Company Normally Centered Around The Product. One Time, I Sent A Request Off To Luigi's Icees. You Know, The Icess You Eat Out Of A Cup With Your Wooden Spoon? Anxiously Waiting To Conquer The Sour Buildup Of Flavor On The Bottom? Yes, That One!! I Told Them Exactly That.. It Was True, Personal, And I Will Always In Some Way Think About My Nostalgic Moments While Eating It! When I Tell Yall, I Had Coupons For Days And HELLA Cool Moments In The Summer With My Kids Eating Out Our Icee Cups. Don't Be Afraid To Let Your Personality Shine Through. You Can Also, Share Kind-Hearted Suggestions If You Feel Like A Certain Product Needs A Certain Improvement (More Seasoning, Etc) I Have Actually Been Asked To Be A Part Of A Paid Survey Panel Based Off My Purchasing Opinions As A Result! Try It Out And START SAVING! PLEASE DON'T FORGET YOUR ADDRESS!!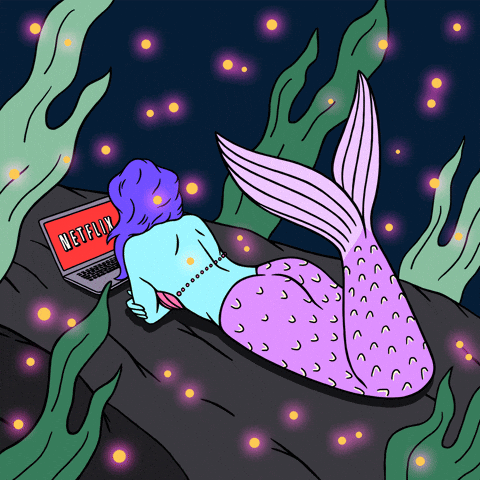 SIT BACK AND WAIT FOR YOUR SAVING TO ARRIVE!
It Will Normally Take About 4-12 Weeks For Your Coupons To Arrive To Your Mailbox! During This Time You Can Learn A Little Bit More About How To Get The Best Amount Of Products For Your Coupons By Doing Some Online Research. You Can Always Seek Out Local/Online Couponing Groups On Your Favorite Social Media Sites.. There Is Literally Millions Of Places Where You Can Pick Up Little Bits Of Couponing Habits And It's Completely Okay To Start Off Slow As You Go! To This Day, I Seek Help From The Krazy Koupon Lady! She Has A Site That Explains Exactly How To Apply Your Coupons In Common Stores Such As Food Lion, CVS, Bi-Lo, AND MANY MORE! Don't Forget To Comment In Her Comment Section, Rantings Of Mocha Set You Straight!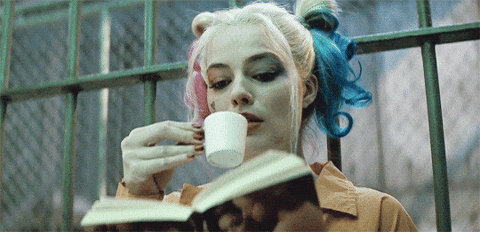 I Also Like To Send Off For My Magazines & Free Samples During This Time As Well. I Love Getting Free Samples In The Mail, Magazines With The Latest Scents, And My Sanity Knowing That I'm Saving Money On The Products I Use Everyday! Samples And Some Coupons Tend To Arrive At The Same Time And I Feel Like I'm Literally Getting New Gifts Everyday! We Will Get Deeper Into Send Off For Free Samples & Magazines With The Part 2 Edition Of '2018's Bawsey Shopper Guide To Saving BIG!' Good Luck On Your Saving Journey, I Hope This Master List Of Companies Is A HUGE Jump Start For You As It Was For Me!
SUPPORT MY YOUTUBE CHANNEL BY SUBSCRIBING! EACH TIME YOU SUBSCRIBE, AN ACTUAL PERSON DANCES! WATCH THE VIDEO BELOW TO BE DIRECTED TO THE SUBSCRIPTION BOX! **XOXOXOX**
INSPIRE NATION BOUTIQUE LOCATION TO BE ANNOUNCED SOON!